THE HISTORY OF AN
ALLENTOWN LANDMARK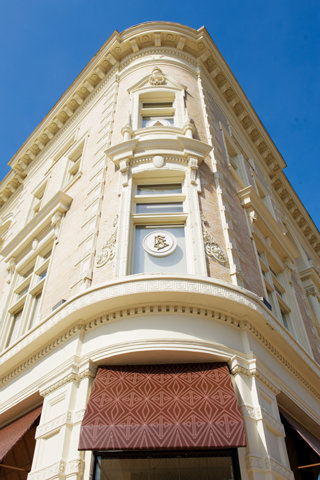 The Beaux Arts landmark that stands at the crossing of Main and Virginia Streets in the Allentown Historic District was originally constructed in 1898 as the Buffalo Catholic Institute Library.
The library was open to all, regardless of religious affiliation, and rapidly became a fixture in downtown Buffalo. Its main hall was used by a host of Buffalo's cultural and social organizations for lectures, recitals, theatrical performances, banquets and receptions.
As the landmark's 21st century custodians, the Church of Scientology conducted meticulous renovation to restore and preserve the building's heritage.
Elements of the structure returned to their late 19th century condition extend from the oak plank flooring to the elevated ceilings with their elaborate crown molding. Careful attention was devoted to the preservation of ornamental Beaux Arts features that integrate sculptural details into the architecture throughout the building.
Fully restored to its original splendor and dedicated as the home of the Church of Scientology, the landmark once again stands as a center of learning and enlightenment to serve Buffalo long into the future.